2022/06/17 | MMDInnovationHub
Philips Momentum Gaming 5000 Series, designed to resonate with modern interior environments, has been awarded the prestigious iF Design Award 2022. iF Awards are given to those products that meet the highest level of design aesthetic and desirability, combined outstanding performance levels. Philips Momentum Gaming 5000 Series monitors tick all of these boxes.
Momentum Gaming
Philips Momentum Gaming 5000 Series monitors deliver the right combination of design, features and specifications, all woven together to match the demands of gaming styles, titles and platforms across the gaming spectrum. Together, a best-in-class immersive gaming experience, and the recognizable and distinctive Philips gaming visual brand language that stands out across the range have contributed to capture the iF Award recognition for the Philips Momentum Gaming 5000 Series, M5000.
Ultra-fast Refresh Rates
With the end-user firmly in mind, performance is key to delivering the required levels of fast-paced competitive gaming in this sector, and the Philips Momentum Gaming 5000 Series delivers with aplomb across the range.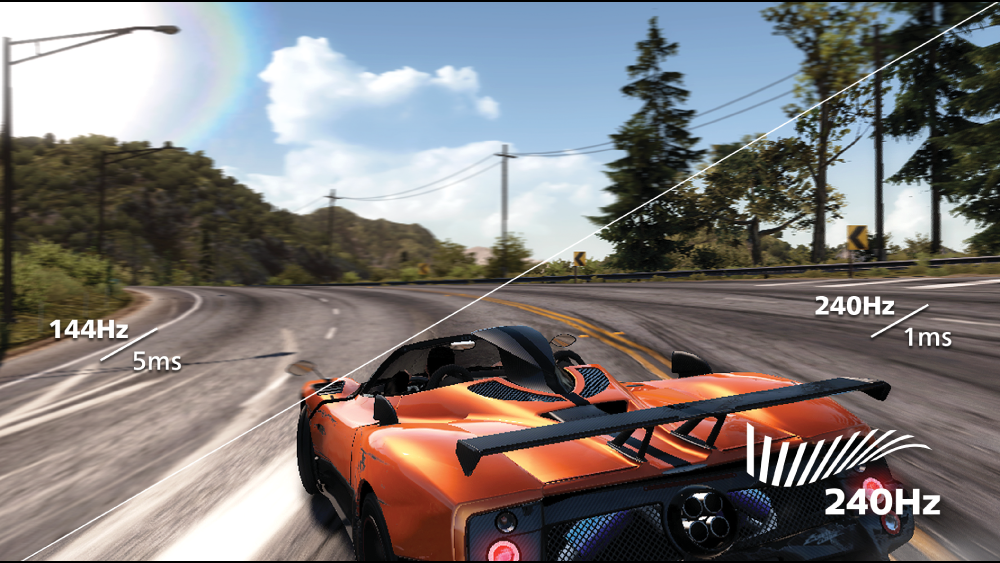 Ultra-fast 240Hz refresh rates, lag-free displays, and super-smooth yet crisp, sharp and detailed images combine across the model range to deliver polished action in all the latest fast-paced games, such as FPS or MOBA titles. Philips Momentum Gaming 5000 Series monitors are free from stutter and tearing, have low input lag, and effectively no ghosting or blurring, with all benefits combining to enhance the gaming experience.
With ultra-fast refresh rates, gaming experience is substantially enhanced, and fast-paced gaming is incredibly smooth and fluid. With 240Hz refresh rate, the Philips Momentum Gaming 5000 Series delivers slick gaming and blisteringly quick response times.
Strength Across the Gaming Range
The great news is that there are models within the Philips Momentum Gaming 5000 Series for gamers of many levels, each carefully tailored to meet a variety of demands.
The Philips 27M1N5200PA, for example, gives stutter-free, tear-free, smear-free, blur-free, fluid gaming, and smooth gameplay, ideal for fast-paced games such as FPS and racing games. No frame is lost in the heat of the competition with its ultra-fast 240Hz refresh rate, combined with 0.5ms MPRT that effectively eliminates ghosting and blur, to deliver sharp, crisp visuals. To fully achieve gameplay free of stutter and tearing, this monitor also features FreeSync Premium and low input lag to further enhance the gaming experience.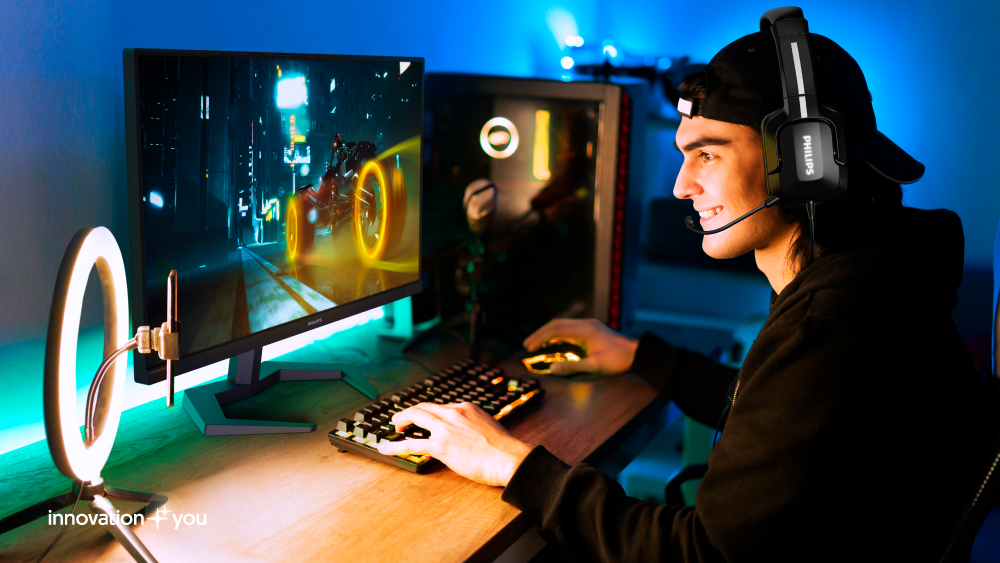 The Philips 32M1N5800A, meanwhile, is a future-proof hybrid gaming monitor that responds to the most recent innovations in the gaming sector. This model meets the need for fast-paced PC gaming as well as next-gen consoles, granted by the inclusion of HDMI 2.1 connectivity. Gamers can choose to play intense PC games, enjoying all the benefits of its rapid 144Hz refresh rate at UltraClear 4K UHD resolution. Gameplay is butter-smooth, thanks to the 1ms (GtG) fast response time and synchronization delivered by NVIDIA G-sync compatible and AMD FreeSync Premium that eliminate tear and stutter, and render the gaming experience almost entirely lag-free thanks to the low input lag.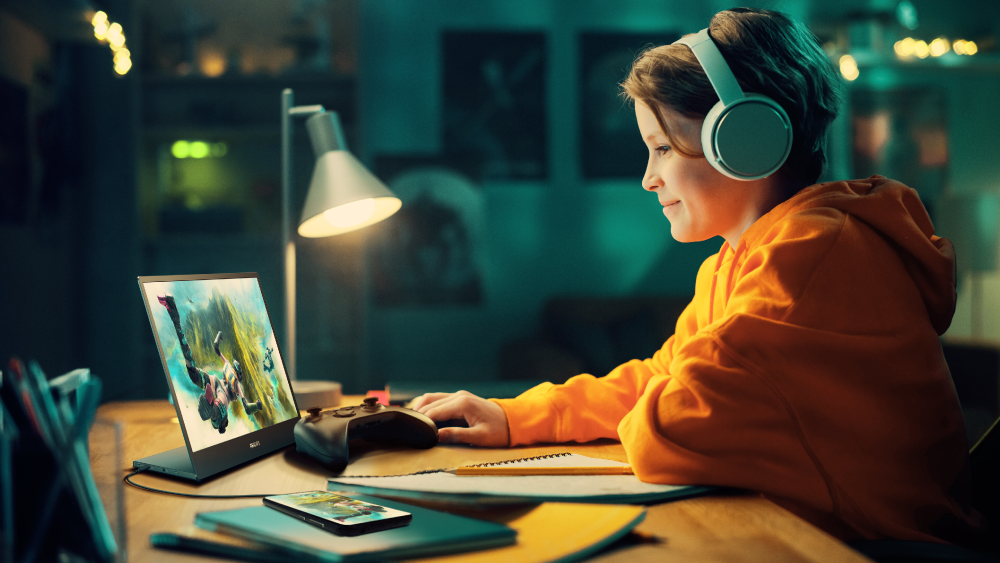 The Perfect Monitor for Every Gamer
Philips Monitors is committed to delivering the highest quality display solution for every type of gamer, ensuring gamers have the best user experience and are equipped with optimal tools that suit their unique gaming needs. Whether it's for the next generation console ecosystem, high performance gaming PCs, or portable mobile gaming, you can rely on Philips Monitors to provide the best.
Philips Monitors will always continue to strive for excellence to deliver the best products. The innovation for more powerful and efficient gaming displays, suitable for various types of platforms, is an ongoing quest.
---