2022/04/05 | MMDInnovationHub
Philips has launched its first OLED monitor, the 27E1N8900. Designed to deliver ultimate images for professional users and content creators, the monitor utilizes high performance OLED panel to deliver UltraClear 4K UHD (3840 x 2160) resolution images, deeper black for stunning viewing experience.
Detail mastered
Targeted at demanding professional users requiring extremely detailed images for CAD solutions or 3D graphics applications, or financial wizards working on huge spreadsheets, the 27E1N8900 utilize high performance OLED panel to deliver UltraClear, 4K UHD resolution images. This OLED makes images and graphics come alive. Details in shadows and highlights are precisely reproduced.
OLED is considered a superior display technology because it doesn't use a backlight. It's an emissive technology that produces its own light, rendering true accurate blacks and be thinner and lighter than a liquid crystal display (LCD) Delivering superb image quality, low response times and low power consumption OLED monitors can be both thin and light offering unrivalled flexibility for professional users.
The 27E1N8900 monitor is certified with VESA DisplayHDR™ True Black 400, to deliver stunningly accurate shadow detail with deeper blacks for a remarkable visual experience compared with conventional monitors of the same peak luminance. The monitor comes with several HDR modes, each optimized for your usage scenarios: HDR Game, HDR Movie, HDR Photo, and VESA DisplayHDR certified level.
Professional grade picture quality
Different types of creators require different color spaces, and they need to know that the colors they see on screen are correctly represented. Meeting professional industry-standard color, the 27E1N8900 monitor offers 99% of AdobeRGB, and 99% of the DCI-P3 color spectrum. The enhanced color rendering range of Adobe RGB makes it ideal for professional photo and video editing, animation, or work with color-critical projects. Professional users can be confident that the color is consistent and true to the original.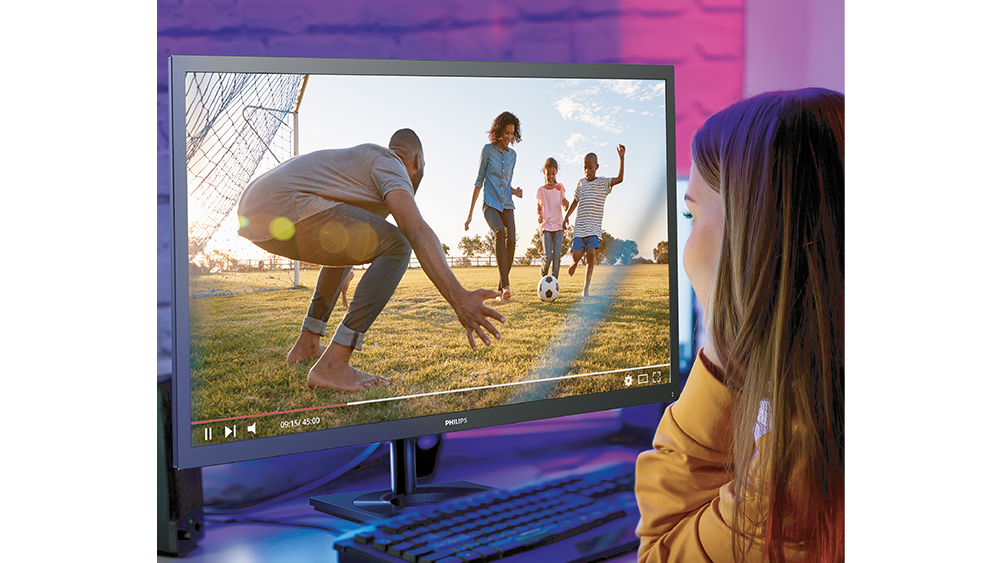 Combine these wide gamut spaces with true 10-bit color display, and the result is color critical professional work of exceptional color accuracy, work that meets the highest professional standards. Compared with conventional 8-bit color displays, this monitor produces a more natural transition between hues for smoother gradients. Compared to solutions which rely upon backlighting, the 27E1N8900 monitor is now delivering the rich color saturation of OLED, plus the detailed precision of the OLED imaging experience.
OLED helps deliver versatility
The 27E1N8900 is extremely versatile and can be used for both professional and leisure tasks. Appealingly, they can be used for watching movies, and this is when the truly accurate color rendering and visual precision of OLED technology will appeal to movie makers and fans, just as OLED has come to dominate the world of high-performance entertainment displays.
The OLED panel of the 27E1N8900 is also protective of the user, being TUV-certified for viewing comfort, while also UL-certified as Flicker-Free and emitting only Low Blue Light.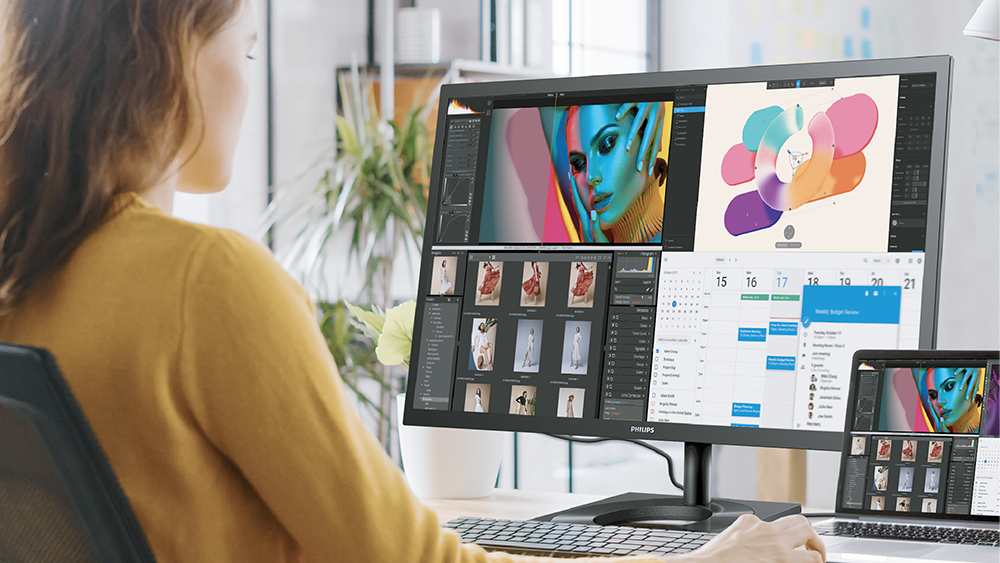 Optimized productivity
Utilizing the ultra-high resolution Philips MultiView display user experience for a world of connectivity, active dual connect and view enables users to work with multiple devices like a PC and notebook simultaneously, for complex multi-tasking.
With the MultiClient Integrated KVM switch, users can control two separate PCs with one monitor-keyboard-mouse set up, making it the ideal choice for professionals that require dual PC computing power or need to share one large monitor to show results from two different PCs.
The 27E1N8900 also features a USB type-C connector with power delivery. With intelligent and flexible power management, the user can power charge compatible devices directly as its slim, reversible USB-C connector allows for easy, one-cable connection. Users can watch high resolution video and transfer data at super-speed, while powering up and re-charging a compatible device at the same time.
This first UltraClear 4K UHD OLED monitor from Phillips offers an impressive set of performance specifications for the professional user, including optimum resolution: 3840 x 2160 @ 60 Hz, excellent pixel density of 163.78 PPI, and an ultra-fast response time of (typically): 0.1 ms.
With the 27E1N8900, Philips continues to innovate at the highest level, and this has been recognized with two prestigious IFA design awards. The Smart Ergo Base won for its ability to deliver people-friendly ergonomic adjustments for professional users and the second award was for support of USB Type-C connectivity, clearly demonstrating that Phillips, always designs with the needs of its target customers in mind.
---