2022/04/05 | MMDInnovationHub
The new portable monitor 16B1P3300 from Philips has been cleverly designed to assist with work and play on the go. Aimed at extending office productivity through dual-screen convenience and flexibility, or for use with a notebook or phone while travelling, or even for those who enjoy for mobile entertainment, portable monitor 16B1P3300 supports all your daily productivity.
The 16B1P3300's adaptable combination of features meets the demands for portability in real-life scenarios, with a 15.6-inch anti-glare IPS LCD panel that delivers 16:9 Full HD resolution (1920 x 1080) with 250 nits brightness and covers NTSC color gamut, all housed in a super slim and super light 15.6" package, weight less than 2 lbs.
Performance, adaptability, work on the go
Portable equipment must be both robust and able to withstand the various knocks and bumps encountered but remaining flexible enough to be useful in normal everyday use.
To meet the needs of many kinds of user, the 16B1P3300 is a comprehensive package that comes with a flexible continuous-tilt stand offering -5 to 90-degree angulation, as well as landscape or portrait mode and a stylish protective jacket, delivering both ease of use no matter the location and safe transportation in our busy world.
Full HD display that reproduces every detail clearly
Conceiving and designing the 16B1P3300 involved careful consideration of how best to balance its key attributes and features. Users want portable products that are light in weight, but in a world of ever-increasing functionality this can be an enormous challenge.
Balanced with its inherent performance advantages, Philips portable monitor 16B1P3300 offers an appealing solution to help deliver home and work life balance.
In addition to physical dimensions and weight, designing the 16B1P3300 with portability in mind meant taking strategic advantage of reversible USB Type C, which allows input from a mobile device, phone or notebook for easy sharing and presenting, plus the re-charging of the attached device, over a single cable. In addition, a micro-HDMI 1.4 port allows connection to a game console. The flexible configuration enables personal meetings or alternatively gaming, including mobile gaming on a console. The USB PD (Power Delivery) 15W connector, plus compatibility with the VESA Mount, round out the possibilities for versatile configuration.
Accurate representation of images and colors with IPS LED wide display technology
Display quality is optimal for a monitor operating within challenging size and weight constraints, and the 16B1P3300 is HDR ready (HDR 10 support), while its IPS format panel ensures wide viewing angles of 178/178 degrees. Incorporated SmartImage technology from Philips analyzes content displayed on the screen to give dynamically optimized display performance across all applications and scenarios.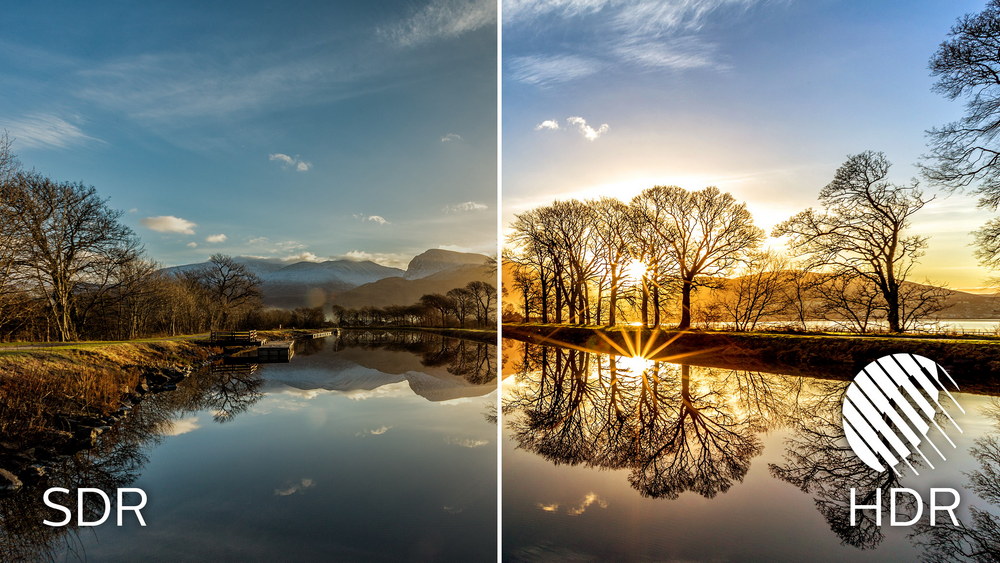 Above all, the 16B1P3300's specifications meet and reflect the key features that are demanded by today's target gamers, workers and multimedia consumers, including LowBlue Mode, Flicker-Free technology to ensure freedom from eye fatigue, Philips' SmartContrast for rich detailed blacks, and EasyRead Mode, which provides an experience akin to that of reading from paper.
Award winning design
The Philips portable monitor 16B1P3300 is the result of careful thought about how today's work and play challenges can be met with monitor solutions.
The prestigious Red Dot Award for design in 2021 for outstanding contribution to the evolving portable monitors category is proof of Philips success in achieving this. Enjoy a clean, portable, dual-screen workstation and the 16B1P3300 is designed to be easy to carry and fit in any bag.
In the same year, the 16B1P3300 carried off an IFA design award. In current parlance, portable monitor 16B1P3300 is a 'lifehack', a solution for solving day-to-day issues in the use of technical resources.
---