With an UltraClear 4K UHD monitor like the 328B1 at their desk, your design team can do so much more with utmost visual clarity. Meanwhile, this model's VA display delivers awesome images with wide viewing angles and its SmartImage presets easily optimizes image settings. It's also loaded with features to improve not only your business productivity, but its sustainability too.
1. Ultra-clear vision to get more done
To enable your design team to get their very best work done, you must equip them with a high-performance monitor that provides the space and clarity they require.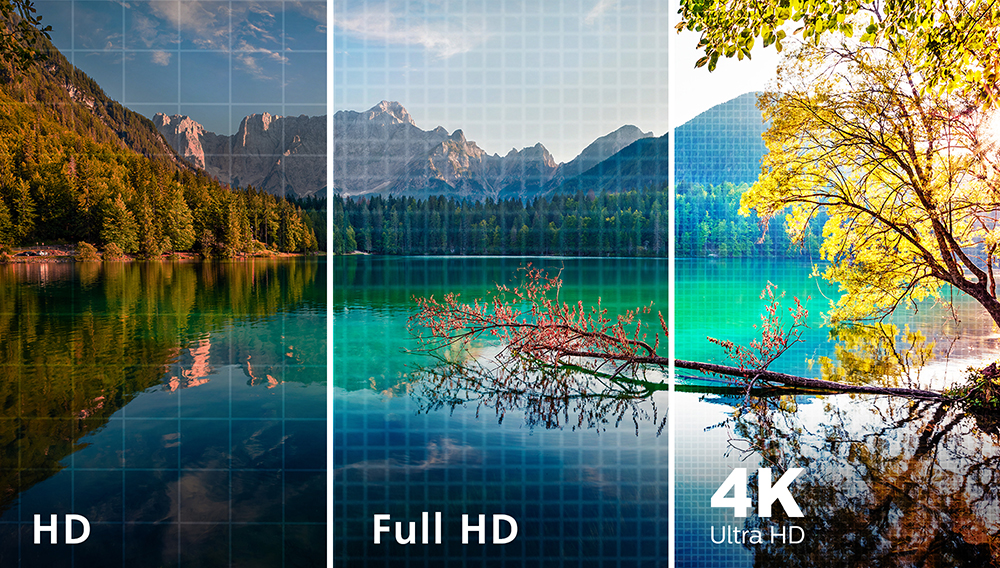 The clarity of UltraClear 4K UHD is a must-have for professionals.
Measuring 31.5", the 328B1 monitor provides ample room for designers to spread out and work on detailed designs. And to attain that visual precision, this Philips display also utilizes high-performance panels to deliver UltraClear 4K UHD (3840x2160) resolution. This makes it ideal for working on all kinds of demanding professional applications.
2. Awesome images with wide viewing angles
Using an advanced multi-domain vertical alignment technology, this monitor's VA LED display delivers super-high static contrast ratios that give you extra vivid, crisp and bright images.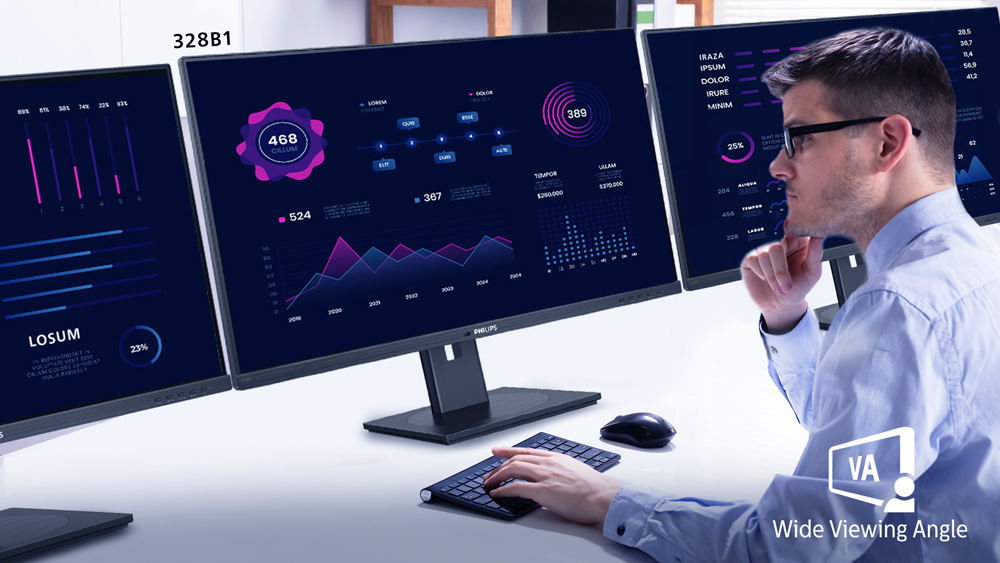 Enjoy extra-wide viewing angles with VA LED display.
This is coupled with an optimized pixel management technology that gives you extra-wide viewing angles of 178/178 degrees. This means, your visuals will be clear and visible from virtually any angle.
3. SmartImage presets for easy optimized image settings
To give you optimized contrast, color saturation and sharpness in both images and videos, this model comes with SmartImage.
SmartImage presets optimizes the display's performance.
Featuring leading-edge Philips technology that's also user-friendly, it dynamically analyzes the content displayed on your screen and gives you an optimized display performance. With the press of a single button, you can select various modes like Office, Photo, Movie, Game, Economy etc., to fit the application you are using.
4. Productivity without the eye strain
Those long hours of working in front of a computer can really take a toll, causing eye fatigue.
Productivity and comfort go hand in hand with Flicker-free technology, LowBlue Mode and EasyRead mode.
To help reduce any ill effects, this model comes with Flicker-free technology and LowBlue Mode, for safer and more comfortable viewing, as well as EasyRead Mode for a paper-like reading experience.
5. Comfort and convenience
Another feature we've incorporated to keep your staff comfortably productive is this model's SmartErgoBase, which enables people-friendly ergonomic adjustments.
SmartErgoBase enables ergonomic adjustments to suit your needs.
Each team member can pivot, tilt, swivel and height-adjust their 328B1 monitor to suit their personal requirements. On top of that, this model also comes with built-in stereo speakers for their multimedia needs.
6. Sustainable features
In today's eco-conscious society, getting your 'best work' done can also refer to incorporating sustainable practices at the workplace.
PowerSensor and LightSensor reduce energy consumption and costs.
To enable your team to reduce its power consumption, this model offers two energy-saving features. The first, PowerSensor, is a built-in people sensor that automatically reduces monitor brightness when the user steps away, saving up to 80% in energy costs. The second, LightSensor, adjusts the screen brightness depending on the room's light conditions to give your team the perfect picture with minimal power usage.